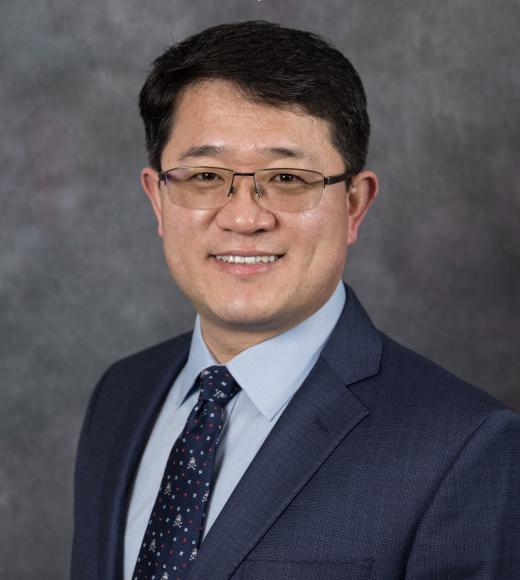 Unit

Department of Surgery

Department of Biomedical Engineering
Clinical Lab Building (Research II), Suite 3005
4625 2nd Ave., Research II, Suite 3005, Sacramento CA 95817
Bio
Dr. Aijun Wang is a Chancellor's Fellow at the University of California, Davis (UC Davis). Currently, he is an Associate Professor of Surgery and of Biomedical Engineering at UC Davis. He is the Vice Chair for Translational Research, Innovation and Entrepreneurship for the Department of Surgery, Co-Director of the Surgical Bioengineering Laboratory, and Dean's Fellow in Entrepreneurship at the UC Davis School of Medicine. He is also a Principal Investigator at the Institute for Pediatric Regenerative Medicine (IPRM) / Shriners Hospitals Pediatric Research Center, Northern California.
Dr. Wang received his Ph.D. in biology from Tsinghua University, Beijing, China, and underwent postdoctoral training at the UC Berkeley Department of Bioengineering and Berkeley Stem Cell Center, with a postdoctoral fellowship from California Institute for Regenerative Medicine (CIRM). He has been a faculty member of UC Davis since 2012. 
Dr. Wang's research focuses on developing tools and technologies that combine molecular, cellular, tissue and biomaterial engineering to promote regeneration and restore function. The Wang Group engineers and develops stem cells, stem cell derivatives and extracellular matrix/biomaterial-based scaffolds for the treatment of surgical conditions and diseases. The Wang Lab also aims to establish new experimental and naturally-occurring disease models to evaluate stem cell and biomaterial products for accelerated translational application. 
Dr. Wang has been serving as PI on several major grants supported by NIH/NICHD, NIH/NINDS, the California Institute for Regenerative Medicine (CIRM), the University of California Center for Accelerated Innovation (UC-CAI), the Tobacco-Related Disease Research Program of California (TRDRP), Shriners Hospital for Children and other foundations. Dr. Wang has published over 110 peer-reviewed papers and has received numerous awards, such as the Deloitte QB3 Award for Innovation, the Tony Phillips Research Award from the Children's Miracle Network (CMN), the Basil O'Connor Starter Scholar Research Award from the March of Dimes Foundation, and the NIH/NHLBI Technology Development Award.